Staff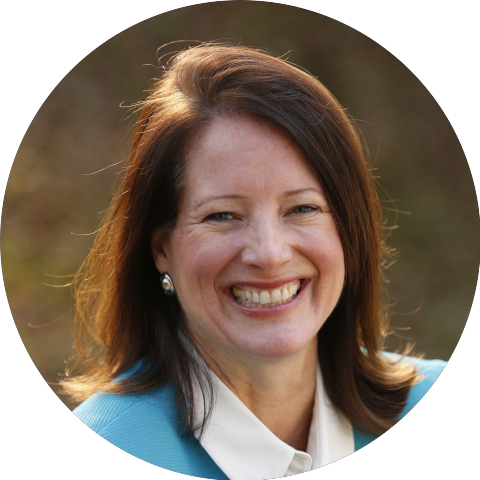 Alice Cain
Executive Director
The Honorable Alice Cain is the Executive Director of The Moriah Fund, as well as a former Delegate in the Maryland General Assembly, where she worked to improve educational opportunities and outcomes for students through her service on the Ways and Means Committee and the Education Subcommittee.

Alice brings 30 years of public policy experience to The Moriah Fund. From 2011 to 2019, Alice led Teach Plus' efforts to improve education policy in 10 states and at the federal level and to build strategic alliances between Teach Plus and other organizations seeking to improve the lives of underserved students. Alice worked for Congress for 12 years, including six years as the chief K-12 education advisor to Education and Labor Committee Chairman George Miller. Alice served on the committee of national education experts that advised Senator Obama's 2008 presidential campaign as well as a similar committee that advised Secretary Clinton's 2016 campaign. Other roles include working at the Children's Defense Fund, the National Institute for Literacy, and for Senator Paul Simon. Alice previously taught GED classes to low-income and homeless adults in Washington, DC and spent many years as a literacy tutor for both children and adults.

Alice has published numerous op-eds, articles, and reports on education policy, including a report published by Fulbright New Zealand with policy recommendations later adopted by the New Zealand government. Alice was a Senior Congressional Staff Fellow with the Aspen Institute, and has served as a peer reviewer for the U.S. Department of Education, Bellwether Education Partners, the Carnegie Corporation of New York, and the Fulbright Distinguished Awards in Teaching Program. She has served on the boards of the Academy of Hope, Laubach Literacy/ProLiteracy Worldwide, and the Success for All Foundation.

Her speeches and panels include: American Educational Research Association, Aspen Institute, American Enterprise Institute, Center for American Progress, Council of Chief State School Officers, Education Trust, Fordham Institute, National Education Association, National Governors' Association, Policy Innovators in Education Network, and Teach for America.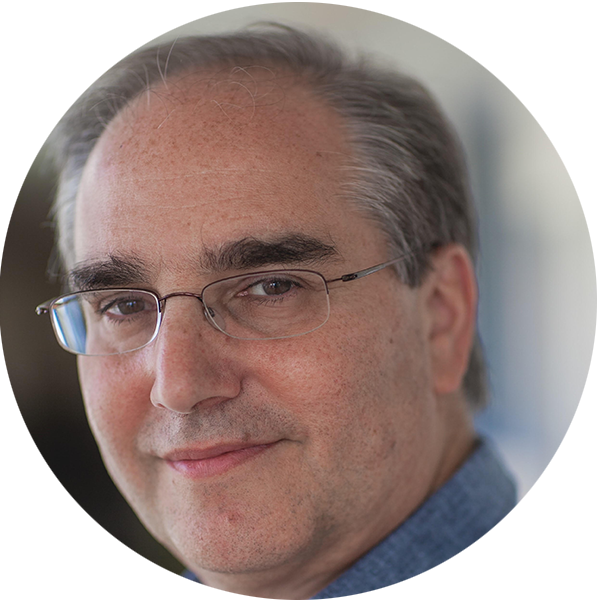 Don Futterman
Director, Israel
Don has worked with Moriah since 2005, leading Moriah's efforts in Israel to strengthen civil society, human rights, liberal democracy and to promote equal opportunity in education. Don has overseen Moriah's partnership with NGOs advocating on behalf of the Ethiopian immigrant community and Palestinian citizens of Israel.

Don is also the founding Executive Director of The Israel Center for Educational Innovation (ICEI), established in 2009, the leading organization for turning around underperforming low-income elementary schools in Israel, including many with concentrations of Ethiopian-Israeli students and several in Arab communities.

Don can be heard on TLV1's The Promised Podcast, a weekly review of politics and society in Israel, named on multiple lists as one of the leading Jewish podcasts in the world. Don has been a columnist for Haaretz and has written for The Daily Beast. Don is also the creative force behind a second podcast, Futterman's One-Man Show, and is the author of Yaniv's Treasure האוצר של יניב a children's book published by Tal-Mai of Yedioth Books.

Don is married with three children and has lived in Israel since 1994.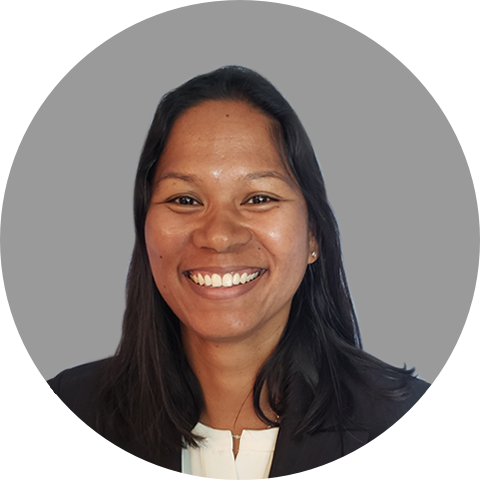 Gwen Tran
Grants Manager
Gwen has been with The Moriah Fund for her entire career since graduating college with a degree in Computer Networking and Management. Starting out as the Fund's receptionist, Gwen transitioned over time to executive assistant for Mary Ann Stein before becoming our Grants Manager. Gwen's dedication to and history with Moriah are evident in the passion she brings to ensuring our grantees are well cared for and that their needs are met quickly and efficiently – hallmarks of Moriah's commitment to its grantees.
Board of Directors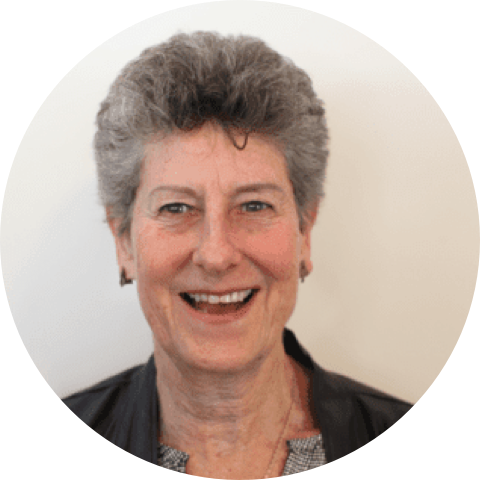 Mary Ann Stein
Chairwoman Emerita
The co-founder, and former President of the Moriah Fund for 35 years, Mary Ann currently serves on the boards of Americans for Peace Now and the New Israel Fund, where she previously served as co-president and president, respectively.

Mary Ann was the co-founder of the Fund for Global Human Rights as well as the Israel Center for Educational Innovation. A graduate of Wellesley College and George Washington University Law Center, Mary Ann has chaired several committees, coalitions, and mayoral advisory commissions on family and children's issues. She served on the D.C. Judicial Nominations Commission and has written and published papers on public assistance and child welfare.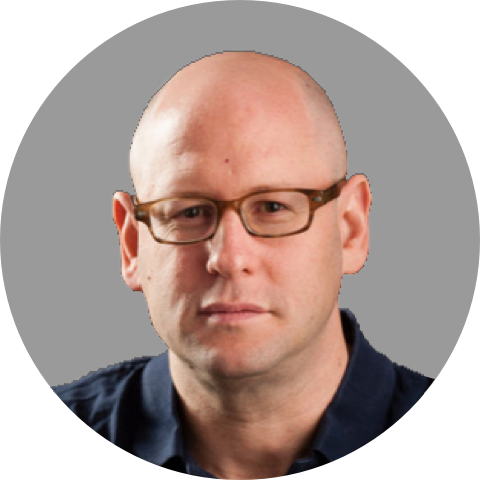 Gideon Stein
President
Gideon became the President of The Moriah Fund in 2019. In addition to his role with Moriah, Gideon is the CEO of Write Label, the leading provider of on-demand short form writing for media companies, agencies and brands.

Prior to Write Label, Gideon spent more than a decade founding and running both for-profit as well as non-profit organizations in the education space. In particular, Gideon was the Founder and CEO of LightSail Education, the adaptive reading platform that helps students, classrooms and school districts significantly exceed their literacy goals. Prior to LightSail, Gideon co-founded and served as President of Future Is Now Schools, an organization focused on school turnarounds and union reform work. A leader in the national education landscape, Gideon serves on the boards of several nonprofit organizations including New Classrooms, Narrative 4, Chalkbeat, and University Prep Public Schools.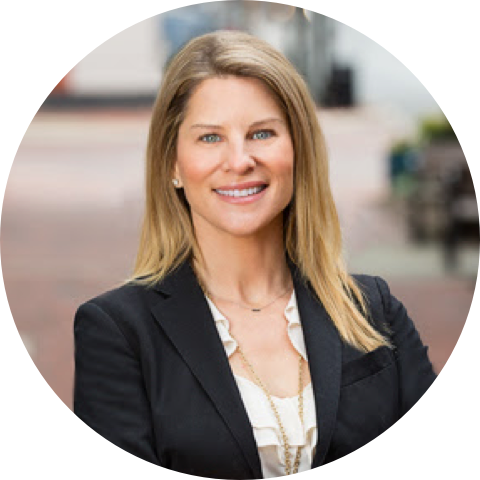 Dorothy Stein
Dorothy has enjoyed a career spanning marketing, technology and real estate. In addition, she has long been active in fund-raising and development for non-profits in Washington, DC.

In 2011, Dorothy co-chaired Mary's Center's fund-raising gala, Noche Tropical, which raised funds for medical and psychological services for disadvantaged women, men and families in the Washington, DC area. She served on the Board of Directors of Planned Parenthood of Metropolitan Washington (PPMW) from 2013-2019, and was chair of their annual fund-raising events, The Pink Ball and Cocktails For A Cause. In 2017, Dorothy teamed with PPMW's education directors to spearhead a new initiative, Pink Party, designed to educate young girls and their parents about peer relationships, communication and reproductive health.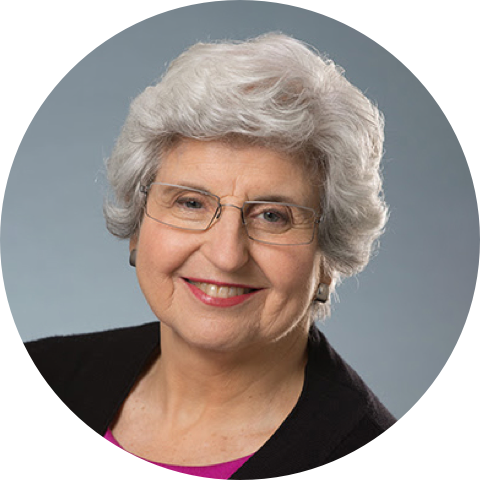 Judith Lichtman
The president of the National Partnership for Women & Families until 2004, Judith currently serves as its senior advisor. Under Judith's leadership, the National Partnership has been at the forefront of every major piece of civil rights legislation related to women and families for more than four decades. The National Partnership helped pass some of the most important legal protections for American women and families, including the Pregnancy Discrimination Act of 1978 and the Family and Medical Leave Act (FMLA) of 1993. In 1996, the National Partnership helped shape key provisions of the Health Insurance Portability and Accountability Act (HIPAA) that make it easier for women and their families to get and keep health coverage.

President Clinton called Judith "a remarkable national treasure," and Washingtonian magazine has identified her as one of Washington, DC's most powerful women and Washingtonian of the Year in 1986. The Sara Lee Corporation awarded her the 1989 Frontrunner Award in the area of Humanities. That same year, the Women's Bar Association named her Woman Lawyer of the Year. In 2000, Judith received the Leadership Conference on Civil Rights Hubert H. Humphrey Award for her contributions to the advancement of human and civil rights.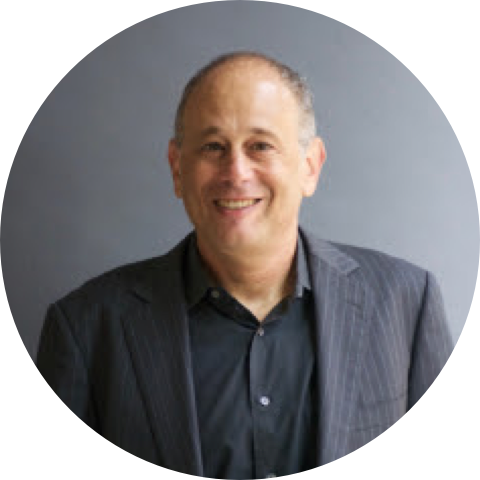 Craig Cramer
The CEO of Amplify Endowment Management, an asset management company serving charitable foundations and not-for-profit organizations, Craig has more than two decades of experience leading social sector and investment management organizations.

In the 1990's he was the Senior Portfolio Manager at Canyon Partners, a leading hedge fund. Craig founded EMPower – The Emerging Markets Foundation, which galvanized the Wall Street emerging markets community to support local social sector organizations in the developing world. After turning over the leadership of EMPower, Craig served as a Senior Program Officer at the Bill & Melinda Gates Foundation, where he was part of the founding team of the foundation's Global Development program and led the Global Development program's Special Initiatives group. Craig has also served as a board member and advisor to a number of foundations and not-for-profits in the areas of human rights, the environment, and the arts.